[dropcap]W[/dropcap] hen I first started cycling, I felt overwhelmed by choices. I knew some of my friends had road bikes, but I didn't know what that really meant and how it differed from the mountain bikes of my youth or a bike of which I had never heard: hybrids.
Since a good bicycle is a major investment, I knew I had to do some research, and I'd like to pass it along to you, Dear Reader, to save you some time and energy.
A Brief Explanation of Speed
[caption id="attachment_301" align="aligncenter" width="675"]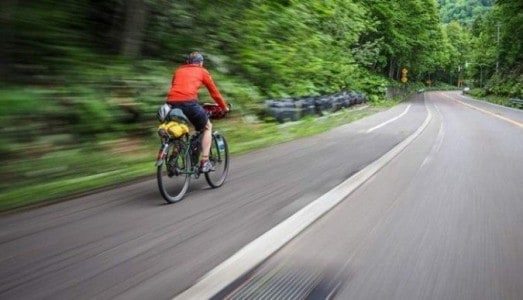 Photo
by Robert Thomson [/caption]
I ended up buying a hybrid for a number of reasons. I knew I wanted a bike with some speed, as I am ultra-competitive, and I knew I would want to do a triathlon one day. For those who don't know, a triathlon is a race made up of three activities: cycling, running, and swimming.
The lengths can vary, but a standard triathlon includes a .93-mile (1.9-kilometer) swim, a 25-mile (40-kilometer) bike ride, and 6.2-mile (10-kilometer) run. It is not for the feint of heart, but it can do wonders for your health.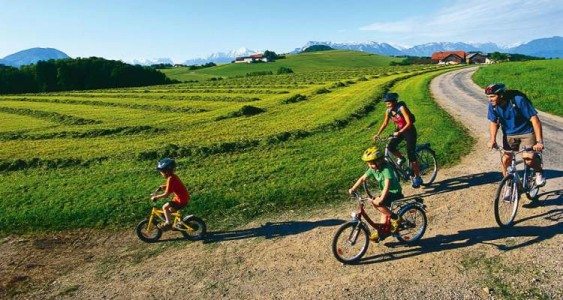 At any rate, biking 25 miles with the thick tires of a mountain bike would be slow-going. You see, the thicker the tires are, the slower your bike will go. Basically, wider tires will flatten out on smooth terrain (like roads), which increases the amount of tire on the road.
This increases weight and friction, which slows you down. Thinner tires do not flatten as much, which increases your speed.
However, those thin tires do not perform well on rough terrain, as you can feel every bump in the road. Since I was using my bike for racing and commuting, I purchased a…
Hybrid, A.K.A. Flat Bar Road Bike
I won't cover traditional road bikes much in this article, but they are what you will see people riding in the Tour de France. They have extremely thin tires, which makes them relatively impractical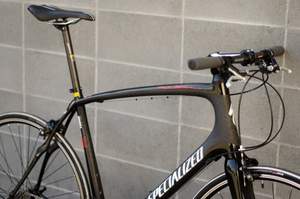 for day-to-day use.
As you may have already figured out, hybrids (or flat bar road bikes) are good for both speeding through smaller races and riding to and from work or school.
City Bikes has been in business since 1988, and they're experts in the cycling field. They lay out the pros and cons of each type of bike:
Pros
Light like a road bike but a bit more rugged like a mountain bike.
Stable, easy handling.
For many people, the upright riding position is more comfortable than the hunched over position of a road bike.
A lower rolling resistance, which, as discussed above, makes the hybrid fast.
The wider tires make for a smoother ride than a road bike.
Cons
Can't match the road bike's speed, and you can't take it onto super-rough terrain that the mountain bike can easily handle.
The bike is heavier than a road bike.
The frame and riding position reduces the amount of power your legs can generate (which, again, makes you slower).
Since you're sitting upright, your position will make you drag at higher speeds.
Options
There are two exciting options on Amazon.com that you may want to check out.
Keep in mind that, for each of these reviews, some of the cons are based on the experience people had, putting the bike together, as they ordered it online. If you purchase your bicycle from a dealer, that will be done for you.
Also, for each bike, the price is dependent upon the size and color that you order.
Vilano Performance 700C-21 Speed Shimano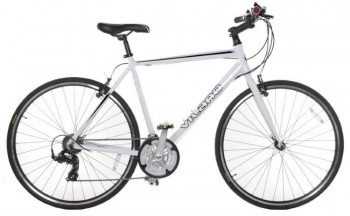 The bike is currently listed for $289.95 to $360.84. It has 3.8 out of 5 stars.
Pros
Competitive price.
Great for commuting.
Cons
Assembly is confusing. The directions that you receive with the bike are about bikes in general, so they aren't much help in putting together this particular bike. Also, the video to which the booklet directs you suffers from similar issues.
Is not as sturdy as more expensive bikes.
Gears and breaks do not function smoothly.
Overall
Most people say that this is a great starter bike that is sufficient for short commutes to and from school or work. However, if you plan to do more serious riding, you'll probably want to shell out the money for a better quality bike.
Takara Sugiyama Flat Bar Fixie Bike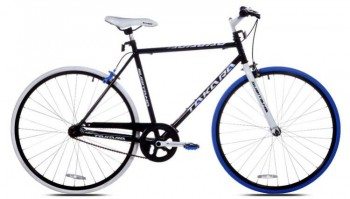 This bike has 3.9 out of 5 stars and is listed for $167.07 to $202.42.
Pros
Easy-to-assemble.
Inexpensive.
Relatively fast.
Portable.
Excellent for commuting.
Stylish.
It has the option to switch to fixed gear riding, which some people really like (see below).
Cons
Overly wide handlebars.
The tires go flat or blow out quickly, and they can be noisy.
Heavy frame.
Many people complained of initial out-of-pocket costs, as they had to have the bike repaired at a bike shop because various parts came in poor condition.
Overall
These bikes are fun and an inexpensive option for commutes. You will need a higher quality bike if you want to ride faster and farther, though.
The Fixies
The Takara Sugiyama Flat Bar Fixie Bike is odd in that it can be used as a traditional hybrid or a fixed gear bike. What does that mean? Basically, a "fixie" is simple to use because you don't have to shift as you do with a traditional bike.
Also, to keep moving, you need to pedal your legs constantly. Because of this, it's easier to stop. Many people do not even use the breaks on the bike. You can stop by just not pedaling and holding your legs straight.
These bikes are considered fun and unique, so many people will paint and customize them.
If you just want a reliable commuter bike, a fixie may be a good option for you.
Single-Speed
Fixies are also called single-speed bikes. The LiveStrong website breaks down the advantages and disadvantages.
Pros
Easier to maintain, as there are fewer parts.
Simplified breaking system.
More affordable.
They're light, which make them easier to transport and pedal.
Cons
Little versatility: This is a straight-up commuter bike.
Slow.
Not good at all on hillier or rougher terrains.
Options
Let's check out some single-speed bikes on Amazon.
Pure Fix Fixed Gear Single Speed Urban Fixie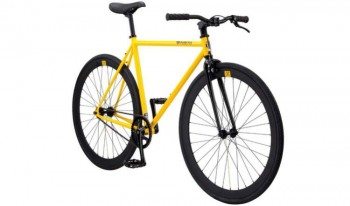 This bicycle is currently listed at $311.91 to $349 and has 4.5 out of 5 stars.
Pros
The product description offers a detailed ordering guide that tells you precisely which size you should order.
Light-weight.
Fashionable.
Comfortable.
Cons
The tires are not great, and you will probably need to replace them right away.
The seat is not as comfortable as other single-speed bikes.
Overall
Reviewers had few criticisms, but many mentioned that you will probably want to pick up some toe or foot straps, as it will help you break and make pedaling easier.
Critical Cycles Fixed Gear Single Speed Fixie
On Amazon, this bike is selling for $204.99 to $499. Its overall review is 3.9 out of 5 stars. Even at the inexpensive cost and with the generally positive reviews, I would NOT recommend this bike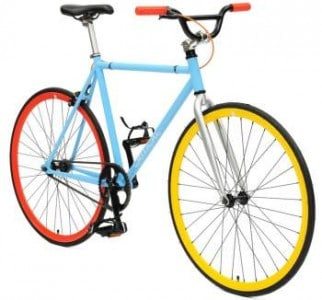 (see below).
Pros
Lightweight and easy-to-ride.
Comfortable breaks for an inexpensive bike.
Excellent for cruising around town, as it can handle potholes and cracks.
Cons
The parts are low-cost, which means you may need to replace tires or breaks early on.
Very big con: people have reported parts snapping off.
Overall
This bike seems to have a pretty MAJOR problem. Several people complained of the handles just snapping off. In fact, one person was nearly killed on the road, and her bike was totaled after the handlebars snapped off when she was taking a turn.
Even with the positive reviews, I cannot recommend this bike, as it seems like a pretty major flaw—even if it's only happened to a few people.
Mountain Bikes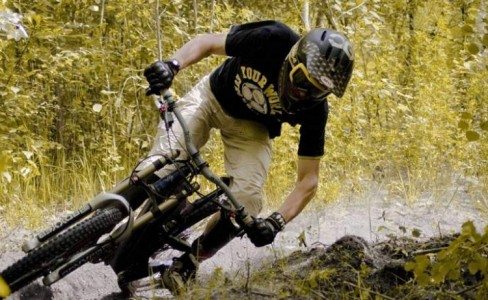 My first bicycle, which I remember fondly, was a mountain bike (it was a Mongoose).
It was blue and gold, the colors of my high school football team, and I loved riding up and down the streets of my neighborhood, ringing my bell at neighbors. I could also ride through trails and gravel a bit further out (in areas where I wasn't supposed to be).
If you like racing through places where you're not supposed to be, a mountain bike may be perfect for you. City Bikes offers the following pros and cons:
Pros
The frame and parts are made for abuse.
The build of the frame gives you traction for steep climbs.
The wheels are small and stable, which makes them perfect for handling rocks or potholes.
You have more control because the suspension is better.
It's comfortable because the frame absorbs bumpy roads.
Wide wheels provide better control and traction in dirt and mud.
Cons
They are HEAVY, which means climbing hills is difficult.
The are slower because of those wider, smaller wheels.
Because they have all-terrain tires, they slow you down.
It takes a lot more effort to pedal on roads, as the tires are built for rough terrain.
Options
Amazon is selling three bikes right now that you might want to check out.
Mongoose Impasse Dual Full Suspension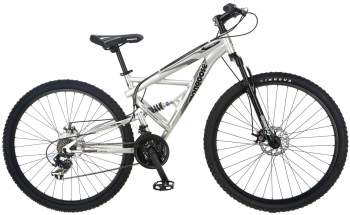 As there is only one size and style option, the bike is $271. Its overall rating is 3.8 out of 5 stars.
Pros
Comfortable seat.
Not as heavy as other mountain bikes.
Good for light off-roading and casual riding.
Cons
The manual is general and does not offer much information about this specific bike, which makes assembly and general maintenance difficult.
Cheap levers that need replaced.
Needs better shocks for rougher terrains.
Gears shift slowly.
Overall
A great, inexpensive mountain bike that's good for light use through trails. If you regularly ride over rough terrain, though, you'll want to pick up a higher end bicycle.
Schwinn Protocol 1.0 Men's Dual-Suspension
Again, as with a lot of mountain bikes, there is only one color and size available. The cost is $314.40, and it is rated 4.2 out of 5 stars.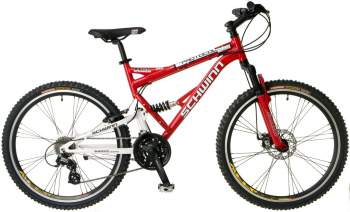 Pros
A sturdy build, especially for the price.
If you do buy it from Amazon, it's easy to unpack and assemble (this won't be an issue if you buy it in a store).
Great for casual rides and light off-road riding.
Great for larger, heavier people.
The shifters are good, entry-level quality.
Cons
You'll probably want to get it tuned by a professional before you take in on the road, as it is difficult to adjust by yourself.
The wheels are poor quality.
No room for a water bottle.
Some people reported problems with the rotors.
The seat is uncomfortable (truth be told, it is on most mountain bikes).
Overall
This bike is great for beginners. While it is easy to put together, even expert riders suggested taking it to a bike shop for adjustments before riding.
Diamondback Bicycles Sorrento Hard Tail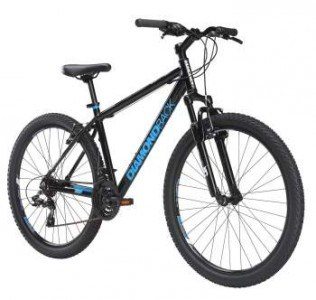 This bike boasts 4.5 out of 5 stars on Amazon. Right now, it is listed between $349.99 and $599 (cost depends on size). Let's take a look at the reviews:
Pros
Easy to adjust the seat.
Great for trails and road riding.
Solid construction.
Cons
Will likely need adjusted by a professional when you first purchase it.
The manual is largely unhelpful.
The tires are noisy if you're riding on the road, but this is true of all mountain bikes, as they are built to be ridden on trails.
Overall
Nearly all reviewers gave this bike glowing reviews. You'll want to factor in some additional costs at the get-go, though, as you may need it adjusted by a professional when you first get the bike.
BMX Freestyle
Switching things up quite a bit here. You'll see all of the bikes above on the roads, as many people use them to commute or get some exercise. BMX Freestyle bikes are a special breed, though, and are not really intended for simple riding.
Sierra Trading Post describes the bikes as having a, "compact, robust frame and smaller wheels," so they are, "designed for BMX racing and freestyle riding, which includes jumps, half pipes, rails and other skate park obstacles."
As such, BMX Freestyle bikes are intended for kids and teens. You'll want to check these out if you want to encourage a young person in your life to take up the sport.
Options
Razor High Roller BMX/Freestyle Bike
This bike is listed on Amazon for $99.95 and has 4.4 out of 5 stars.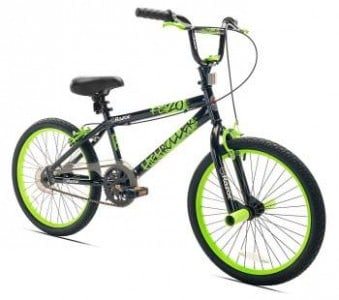 Pros
Rides well.
Inexpensive.
Light-weight.
Cons
A nightmare to assemble, but this won't be an issue if you're purchasing it in the store.
Brakes are not great.
Noisy, as there seems to be an issue with the chain.
Overall
This would be a good starter bike for your little one, but from the reviews, it seems imperative that you replace the breaks right away. Several reviewers said that the ones that came with the bike were unreliable (and, thus, dangerous).
Diamondback Bicycles 2014 Grind Pro BMX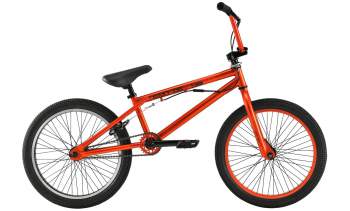 Overall, this bike is rated 4.4 out of 5 stars and is listed at $206.46. Unlike the Razor High Roller, this bike is intended more for teenagers than kids and pre-teens.
Pros
Durable.
Handles well.
Easy-to-assemble.
Cons
Difficult to tune; you may need an expert's assistance
Heavy
Overall
While this bike is a bit more expensive than the Razor High Roller, it has better parts, so you won't need to replace things like the breaks or tires right away. Also, this bike will work for your child well into his or her teens. It seems like the perfect bike to start learning tricks.
Final Thoughts
I cannot tell you the type of bike that I think you should buy, as everyone is different, and your needs will not be the same as mine. As I mentioned, I wanted a bike that could handle cracks in the road while also increasing my m.p.h.
I wouldn't dream of buying a BMX and cruising to a skate park. Figure out what you want to use your bike for, and this guide can help you find your dream bike.